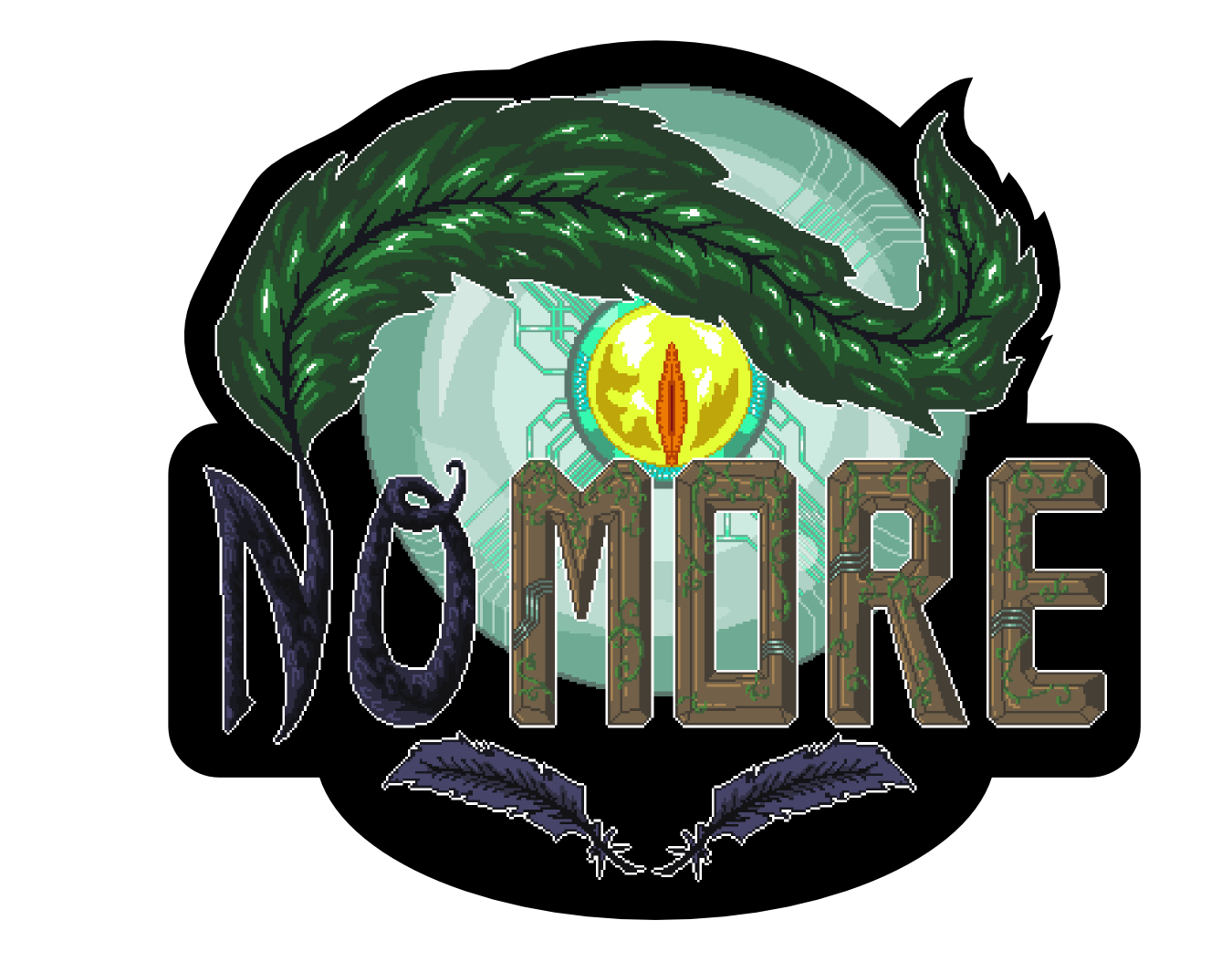 Nomore
A downloadable game for Windows, macOS, and Linux
The temple of the ancient Nomorians is a one of the few remaining relics of an ancient civilization now long gone. Within its subterranean halls there are rumored to be great secrets of knowledge and artifacts of long lost technology. Within, too, there is danger, for the Nomorian builders did not leave their secrets unguarded. To get to those secrets, one must navigate the dark passages, avoid its sleepless sentries, and defeat the guardian at its core. With such treasures, one could reshape this world, revolutionize industry, and transform society….
...Ehh, but what am I telling you this for, thief? Look, the job is simple - get in there, shut down those defenses, bring me the Nomorian Archives and I'll give you all the nice shineys. Such a simpleton…*ehem*….I'm counting on you Jacque; your reputation speaks well of you. I hope it is, for your sake. The last several hires didn't fare so well…
-------------------------------------------------------
CONTROLS:
WASD - Move
J - Jump
K - Dash
L - Shoot
Return - Pause
Arrow Keys - Alt Move
Z - Alt Jump
X - Alt Dash
C - Alt Shoot
Escape - Alt Pause
Controller ----------
Left Stick - Move
A Button - Jump
X Button - Shoot
B Button - Dash
Right Trigger - Alt Shoot
Left Bumper - Alt Dash
Start - Pause
Birds of a feather may flock together,
But this crow works alone…
NOTE!
The post-ludum-dare build has a number of bug fixes, including:
Charge shot shoots through enemy bullets (but not boss)
Boss actually works!
Boss has ending after you kill it
Jumping after falling off ledge with double jump works
Third section of game less reachable without completing second section
Less random tile lines (still not fixed completely)
Less abrasive sounds!
We recommend you play it, but remember that in the spirit of ludum dare, it is not what should be judged! Then again, there's no judging this time around, so what's it matter? Give it a shot!
| | |
| --- | --- |
| Published | 269 days ago |
| Status | Released |
| Platforms | Windows, macOS, Linux |
| Release date | 270 days ago |
| Author | Unibear Studio |
| Genre | Platformer |
| Tags | 2D, 3D Platformer, Atmospheric, Controller, Fast-Paced, Ludum Dare 36, Pixel Art, Singleplayer |
| License | All rights reserved |
| Asset license | All rights reserved |
| Average session | A few minutes |
| Languages | English |
| Inputs | Keyboard, XBox 360 controllers, Gamepad (any) |
Download
Click download now to get access to the following files:
Nomore - Windows 64bit - Most Recent Version
26 MB
Nomore - Windows 32bit - Most Recent Version
25 MB
Nomore - Windows - Ludum Dare Version
26 MB
Nomore - OSX - Ludum Dare Version
38 MB
Nomore - Linux - Ludum Dare Version
37 MB
Comments
Log in with your itch.io account to leave a comment.
what does "Ludum Dare Version" mean in comparison to "Most Recent Version"
The Ludum Dare version is older, with unfixed bugs and without the proper boss at the end. If you're not playing specifically to rate the Ludum Dare version then we recommend you download the latest.