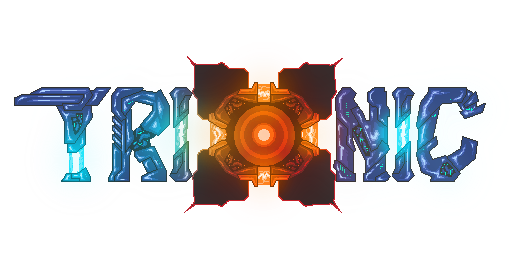 Trionic
A downloadable game for Windows, macOS, and Linux
Trionic is our submission for Ludum Dare 35. The Ludum Dare game jam is a 72 hour time period where you create a game from scratch, given a certain theme. The theme for this LD is "Shapeshift."
In Trionic, you play as a shape-changing robot. Defend your homeworld from the aggressors located on a nearby installation. Find the power source and destroy the installation for good. Then escape with your life.
Please let us know what you think either here or on our Ludum Dare page.
The game is built in Unity 5.3.4f1. Additional software includes Audacity, FLStudio, Gimp, and PyxelEdit.
Libraries used:
Here is our Ludum Dare page for the game.
Disclaimer: As per our usual submissions, we do not have a way to test Linux and OSX builds. With feedback we might be able to get things going for you, but no promises!
Download
Click download now to get access to the following files:
Trionic Windows x64
24 MB
Trionic Windows x32
23 MB
Trionic OSX Universal
36 MB
Trionic Linux Universal
36 MB
Trionic Windows x64 After Ludum Dare Build
25 MB